You have reached your limit of free views.Already a Subscriber?Log in.
You can download the app which has all the content (minus a la carte paid CUE classes for professionals)
We just launched so our content is still growing. Grow with us and save!
Be a founding member of for only $5.99/mo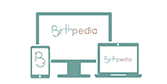 Watch on your smartphone, tablet or PC. You may cancel anytime.
Are you a birth professional? special rates here
Are you a single mom? scholarship info here

Only need a few key questions answered?
Spend 24 hours accessing all our birth info!

Giving birth soon?Go month to month for the latest info!

An Annual membership makes a great gift
for a baby shower!
Once you sign up you can download the app from your app store!  Or go straight to the app store and pay that way!