We are excited to have you on board! Let us know your thoughts on Birthpedia, what you liked and what you think needs improvement.  Here are a few of our quick links:
If you have any questions feel free to reach us by sending us a direct message through Facebook or Instagram
Step 3 (on your phone): install the Birthpedia app (Apple / Android)
Click on your app store below to download the Birthpedia app.
Step 4 (on your phone): login on the 3rd option of the app registration page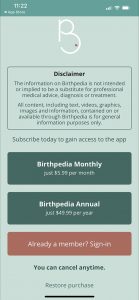 log in with the credentials you made on the Birthpedia website.
Go to "My Account" to change your settings as needed.  If you have any questions please go to our customer support page. Thank you for signing up!
-Birthpedia Team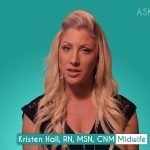 ASK: I am seeing changes in my vagina while pregnant, is that normal? What are some ways to take care of it while pregnant?