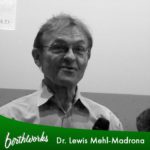 With this purchase you will receive 1.5 contact hours through ACNM.
Please note: CEUs are available through ACNM only.  Not available through MEAC.
The course will be made live 30 minutes prior to the schedule start time.  You can view this course's schedule here.  Additionally, the course will be made available for consumption for the next 2 years on this same webpage (ending May 2021).  A short quiz/evaluation will need to be successfully completed in order for you to obtain your personal certificate identifying your amount of CEUs completed for this course.